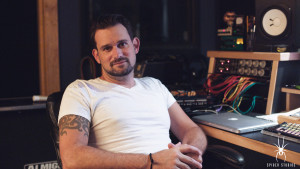 Spider Studios is a professional recording facility located in Cleveland, Ohio. Home to famed producer Ben Schigel who started Spider Studios in 1995 and has produced records for acts ranging from Chimaira to Machine Gun Kelly.
In 2001 Ben's group Switched signed a record deal with Immortal/Virgin Records and long time friend guitarist Tony Gammalo took over duties recording and producing acts. Together both currently record at Spider Studios and continue to help craft and develop artist to help achieve their place in the music business.  Currently Schigel is signed to Universal Records with his group SomeKindaWonderful which had a top 20 alternative rock song "Reverse" in 2014.
Tony Gammalo's love for music began while watching his father play the guitar. In his early years, his father taught him the classics from Elvis to Motown to James Taylor. When he picked up the first Van Halen record he realized he needed to play guitar as well. He joined multiple bands in his teen years, learned the art of shredding, and quickly refined his skills into becoming a well-rounded singer/musician.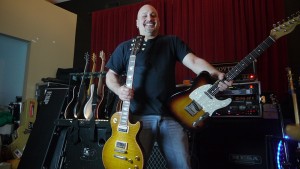 With multiple showcases for Atlantic Records and SXSW he was on his way to a career in the music business. Years later, his passion grew into recording and producing music, and he was introduced to Ben Schigel, owner of Spider Studios. When Schigel left to tour the country, Gammalo honed his craft as a producer/engineer highlighted in the 2004 recording It Dies Today "Caitiff Choir" which sold 150k records worldwide.
As of late, Tony and Ben have worked together to produce many bands both local and national. Tony has helped multiple national and international bands further their careers, including helping up and coming musicians secure record deals. You can check him out live in the nationally acclaimed 80s nerd/pop cover band The Spazmatics.
Spider Studios is an excellent choice for recording, producing your next project no matter what the genre.